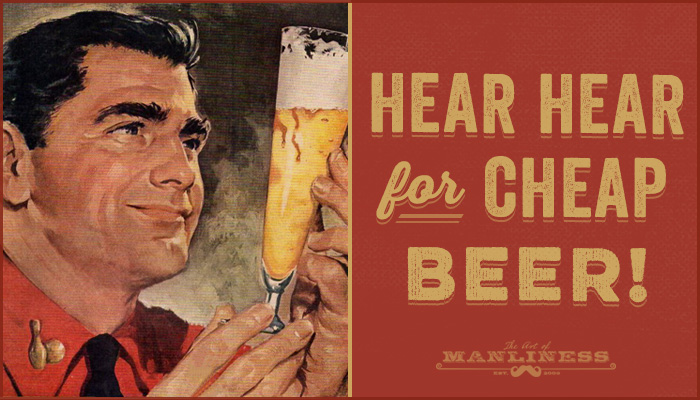 Everywhere you look these days, attention is being paid to craft beers — heavy, hoppy small batch brews made by independent companies with artisanal recipes, new combinations of ingredients, and unique flavor profiles.
Cheap, old school beers — the kind your dad used to drink while grilling some brats or watching the World Series — have come to be looked down upon by some as boring, bland, water-downed corporate swill — the "fast food" of brews.
While craft beers can be tasty, there still a place in a man's fridge, and definitely his koozie, for cheap beer. Today I'll talk about why the old school stuff should still be celebrated, and make 5 suggestions to enjoy (unironically) this summer.
Let's see what your Pops knew all along.
Price:

$14.99
Price:

$9.99